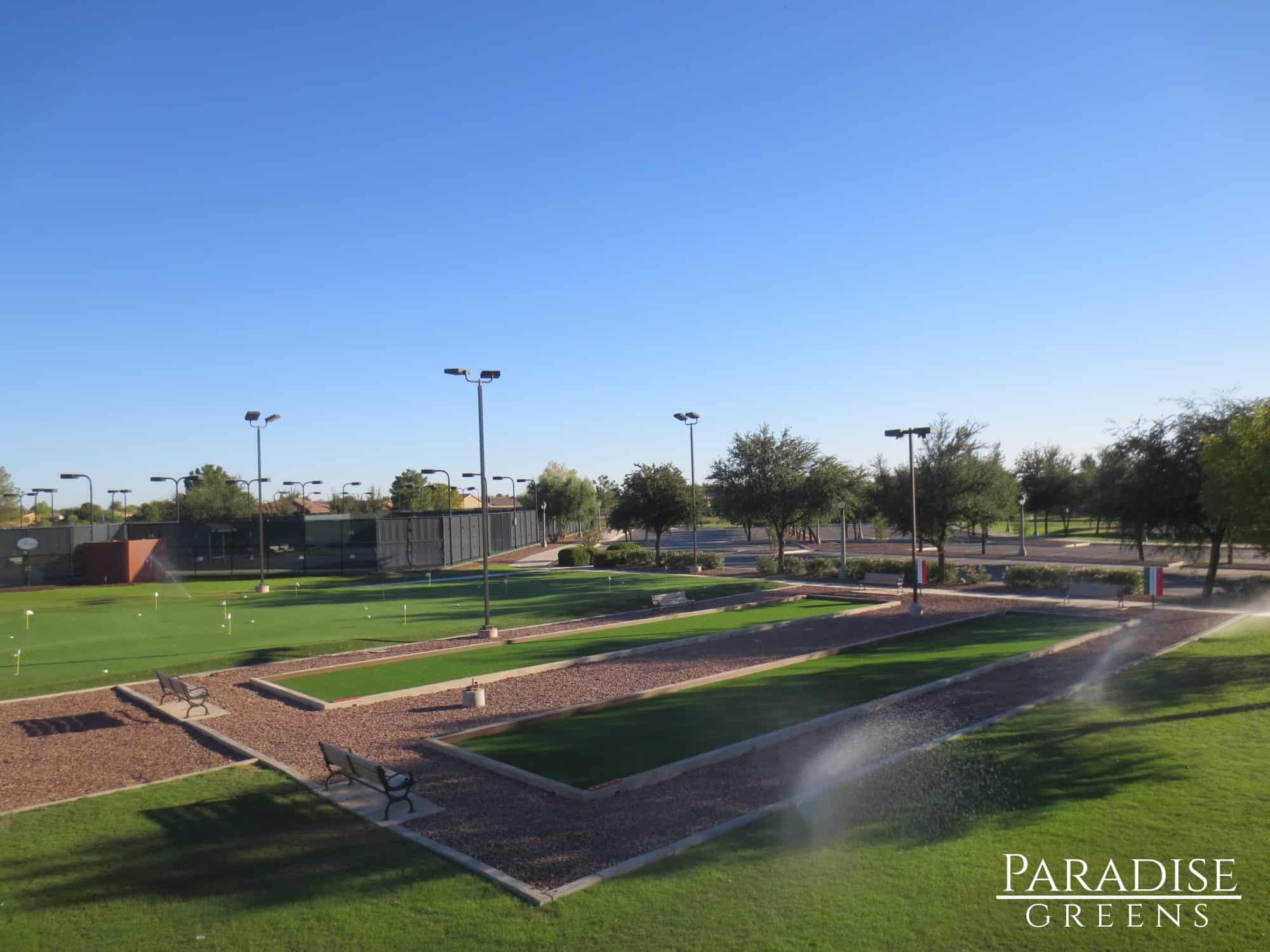 We are noticing a trend with home owners installing artificial turf bocce ball court in Arizona! Here is why:
Why

Bocce

Ball in Arizona?
A Little Patch of Green
The popular choice for an Arizona bocce ball court is not traditional sand – we have enough of that in the middle of the desert! Instead, the preferred material is lush and green artificial turf. The artificial turf bocce ball courts are great because they deliver a delightful patch of green that requires no water or maintenance.
Receive a free bocce ball court estimate
Outdoor Entertainment 
Another reason these artificial turf bocce ball courts are loved so much, is that they are great for entertaining! Outdoor activities are extremely popular in Arizona summer nights. Cooler days in months like October through April also offer up plenty of opportunities to enjoy the outdoors.
This Italian sport is very relaxing and fun for groups of friends and family. As few as two people can play the game so couples who live alone can enjoy it too.
Bocce

ball court installers in Arizona
Paradise Greens in Scottsdale, Arizona just installed two bocce ball courts for a commercial installation as you see in the picture above. Paradise Greens installs artificial turf Bocce Ball courts in residential homes also. The installation includes a 5mm foam pad and the turf material is made to perfectly suite a bocce ball roll.
Receive a free bocce ball court estimate
If bocce ball is not your thing, Paradise Greens installs courts or fields for any sport including soccer, football and baseball. Personal putting greens are also becoming very popular. Call us for your free estimate today. (480) 580-0655
Free Artificial Turf Estimate