If you want to certify your home as eco-friendly, or if you are looking into building a green home, you may want to look into the "LEED" certification process which stands for: "Leadership in Energy and Environmental Design."
LEED Certification Process
To become LEED certified, you have to go through someone who is qualified and trained in LEED certification called a "Green Rater." Your home will be rated on specific factors including your home's current energy savings, water efficiency, carbon emissions levels and landfill waste levels…etc.
LEED Point System
90 to 136 points: Platinum cert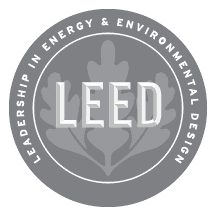 ification
75 to 89 points: Gold certification
60 to 74 points: Silver certification
45 to 59 points simply certified
Source: U.S. Green Building Council
LEED Rating Systems
There are two different versions of the LEED for Homes rating system available for projects to certify under: v2008 and v4.
Popular Ways to Create A Sustainable Home
If you are not sure where to start in order to create your sustainable home, one way to gain LEED points is with an artificial lawn which is becoming an extremely popular landscaping option in states like Arizona and California. When searching for eco-friendly artificial turf, be sure to ask if the artificial grass is recyclable.