Artificial grass is more than just good looking, you may be surprised to find a good heart – one that cares about the mother earth in fact!  See the ways that artificial grass can not only save water but be a eco-friendly choice in more ways than one.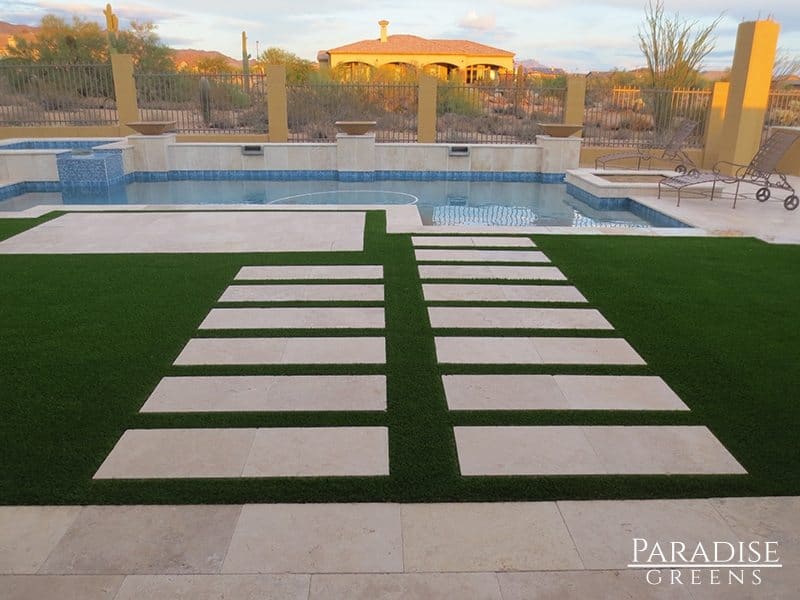 Bear in mind, these facts only qualify for eco-friendly artificial grass companies like us at Paradise Greens (wink, wink)!  
Eco-friendly turf estimates CALL (480) 586-0655
1. Save water with artificial turf 
SRP reports that in Arizona, you can save up to 70% of your current water usage with an artificial lawn.
2. Recycle your artificial turf 
Eco-friendly artificial grass options are out there, just do your research to find the company and product that has a eco-friendly position. Paradise Greens in Scottsdale, Arizona offers 100% recyclable, USA made artificial grass for example.
3. Stop spraying chemicals
Eliminate toxins to the environment (and your family) as artificial grass requires no fertilizers, herbicides, or pesticides.
4. No more lawn mower emissions
Ever wonder what that pungent smell was when you turn on your lawn mower? Lawn mowers contribute to greenhouse gasses and require fossil fuels to run. You can eliminate these all together with an artificial lawn.
       
Eco-friendly turf estimates CALL (480) 586-0655
Free Artificial Turf Estimate