There is a reason some folks hesitate to take the artificial grass plunge. You've seen poor artificial lawn products that just look awful; they shed, they fall apart, they look nothing like the natural grass greenery that you had pictured. Unfortunately, that's what tends to happen when your artificial grass provider "cheats."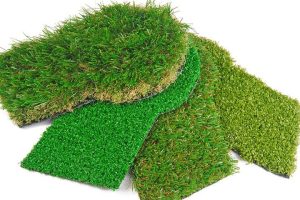 You might be the most responsible, conscientious homeowner out there, but unless you're familiar with all the products available and how they perform in the long-run, you're at risk for being swindled into buying an inferior product that sheds worse than your dog! So what are common artificial grass cheating practices? There are two main techniques used in applying adhesive to the backing that cut costs (and corners!).
The first shortcut is to use less adhesive, or urethane, in residential artificial grass back. For these projects, the recommended amount of urethane to be used is 18-20 ounces. Instead, some manufacturers will use less of this adhesive, fluffing up the volume with air. It may

look

like a lot of sticking power, but in reality it's pretty flimsy.

The second trick you look out for: manufacturers that use less urethane, but add another filler to add weight to the product so that this goes undetected.
Both of these incredibly dishonest practices will no doubt cause shedding with your lawn, forcing you to find a whole other solution. One great thing about an artificial lawn is saving money, so don't waste any in the process. Avoid all of the headache by following these general guidelines:
Do your research on the product: manufacturer, location, practices. Be comfortable with all of that.

"You get what you pay for." Don't believe unbelievable prices until you've looked into it thoroughly.

Compare prices.

Vet the company providing the product and installation: check out online reviews, Better Business Bureau, and how long they have been in business.
Not everyone can be Paradise Greens, as history has shown. As one of the oldest artificial grass companies in Arizona, we're proud of our work, and we always do it with the utmost integrity and professionalism. From estimation to installation, we help you beat the cheat and get that beautiful, luscious lawn of your dreams!